From now until November 20th, you still have a chance to grab the Midwest Spec-Fic Book Box, a collection of wonderful speculative fiction by Midwestern indie authors and publishers. Not all great minds are on the coasts! Check out details below and get it while supplies last!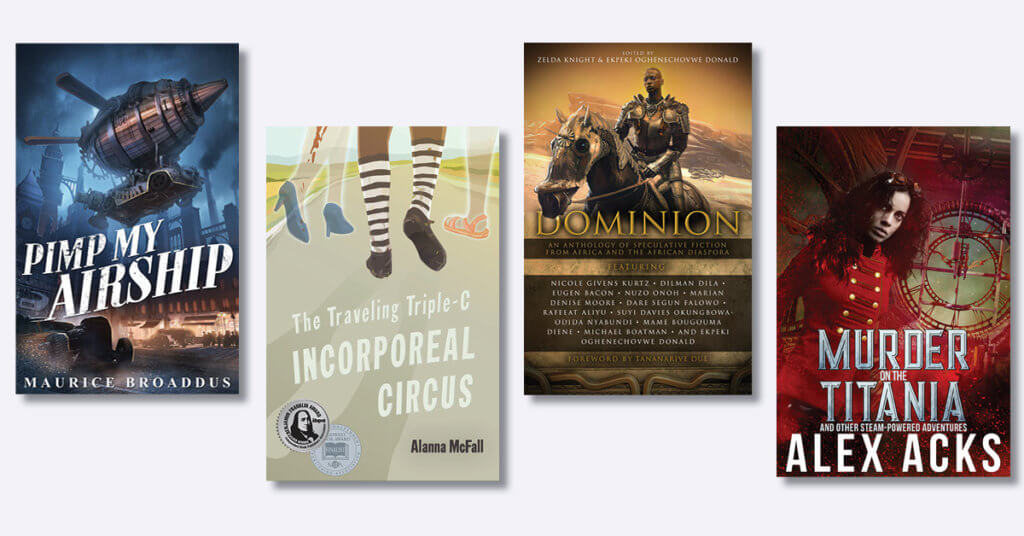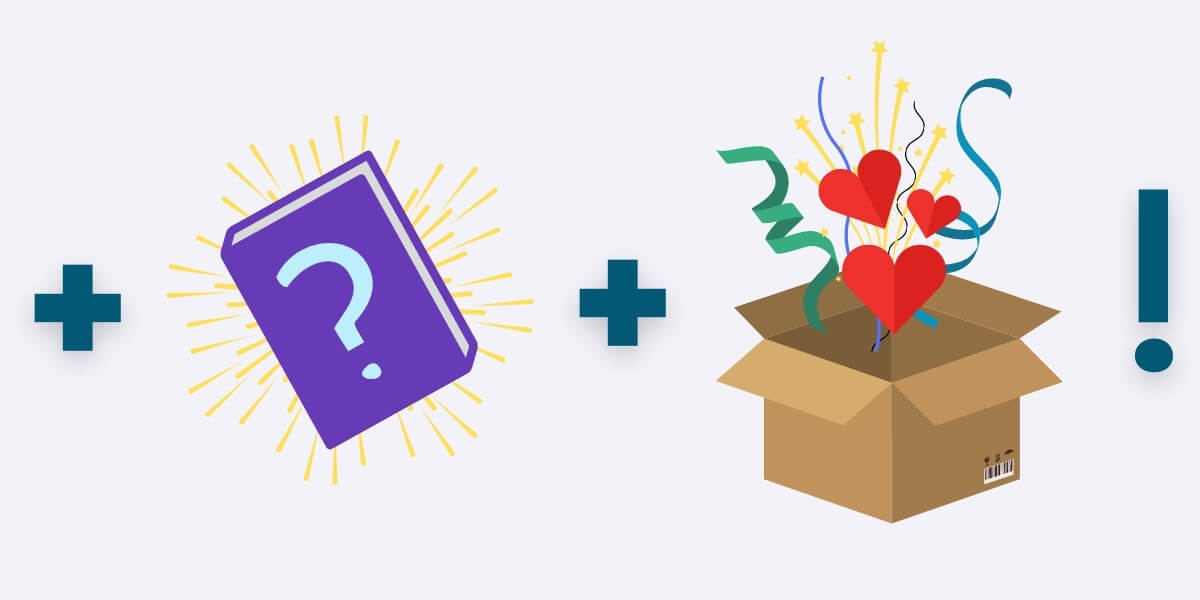 Award-winning fantasy, paranormal, science-fiction, horror, hopepunk, and steampunk adventure titles from Midwest US Small Presses, bundled into one, joy-filled, discounted package for the 2020 holidays.
Been meaning to read that? Looking for unique gift items? Support inclusive, artistic small presses and receive books to keep and/or give, with this one-time offer. All these books, plus bonus coupons and swag, for $50 plus shipping.
This Book Box will only be available through 20 November.
The Box contains:
Pimp My Airship by Maurice Broaddus

Apex Book Company, Lexington Kentucky
Steampunk, Afrofuturism
The revolution will not be televised!

The Traveling Triple-C Incorporeal Circus by Alanna McFall

Atthis Arts, Detroit Michigan
Paranormal, Queer, Fantasy, Literary, Humor
Chelsea is determined to make it to her brother's wedding. And she's not going to let the fact that she's been dead for two years stop her.

Dominion: An Anthology of Speculative Fiction from Africa and the African Diaspora edited by Zelda Knight and Ekpeki Oghenechovwe Donald

AURELIA LEO, Louisville Kentucky
Short stories, Poetry, Afrofuturism, Africanfuturism, Horror*, Fantasy, Science Fiction, Adventure (*associated content warnings)
The first anthology of speculative fiction and poetry by Africans and the African Diaspora.

Murder on the Titania and Other Steam-Powered Adventures by Alex Acks

Queen of Swords Press, Minneapolis Minnesota
Collected Novellas, Steampunk, Adventure, Queer
Join Captain Ramos, Simms and their crew as they negotiate the perils of air, land and drawing room in a series of fast-paced adventures in a North America that never was.

Digital Downloads

Included e-book download of the four books above.

One Mystery Book

Don't worry, it'll be a good title, something we hope you'll love.
If you'd prefer an age-range or genre, let us know in the order notes and we'll see if we can accommodate.

Coupons and Swag

A little extra holiday love from the team, with our sincere thanks for supporting Midwest Indie Fiction.
Your box may have an extra surprise or two!
More than an $80 retail value plus special offers and swag!